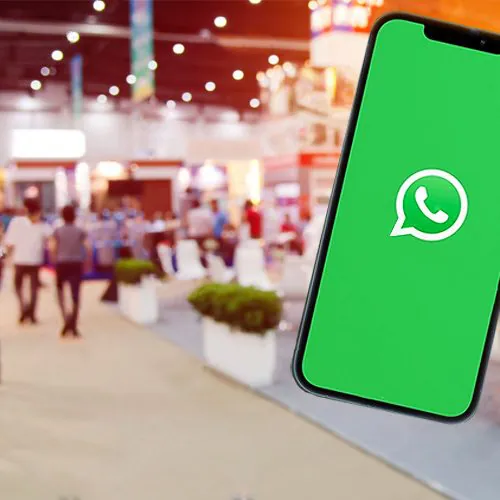 WhatsApp Sharing Demonstration Video
Receive photos from your WhatsApp
Alternative Mode of Sharing to Email
Introducing our new WhatsApp sharing function, guests will have another option to receive their photos/ video. Guests key in their mobile numbers and our photo booth machine will send out their photos/videos directly to their WhatsApp mobile app.

Compared to email sharing, WhatsApp message does not go into the spam folder or have the attachment blocked due to security concerns. This is beneficial to the elderly here in Singapore as some of them prefer the WhatsApp app over the email platform.

WhatsApp sharing is convenient for many of us. Most guests tend to immediately resend the content to their private group chat. If they would receive it via email, they have to download the attachment before sharing using the WhatsApp platform.
Custom Content Message

Receiving their own photo/ video taken at the photo booth instantly is great. It would be even better if they receive it with a personal message which can be a greeting, well wishes, or a thank you message.

Our WhatsApp sharing function allows you to pre-include a message of your choice which will be sent in together with the photo/ video. Many of our clients have included multiple hashtags and hyperlinks to another website in this message content.

You may also notice that when the photo/ video is re-shared in WhatsApp, the message content will be tagged along. A delightful marketing solution to promote their brand and products for their corporate brand awareness.


Simplicity in Sharing
Ultimately, the guests are there at the photo booth to have fun. Sharing their photo/ video content is just a small part of the process. Which can be troublesome to some guests, especially if you have an extremely long email address. Some elderly would also avoid the hassle and leave without their photo booth digital softcopy.

At Cheese Effects, we just made it easier for everyone. The process should be short and easy just like keying your 9 digital phone numbers. Let's all focus on the fun and enjoy the evening!