Rent A Korean-Style Self-Photo Studio In Singapore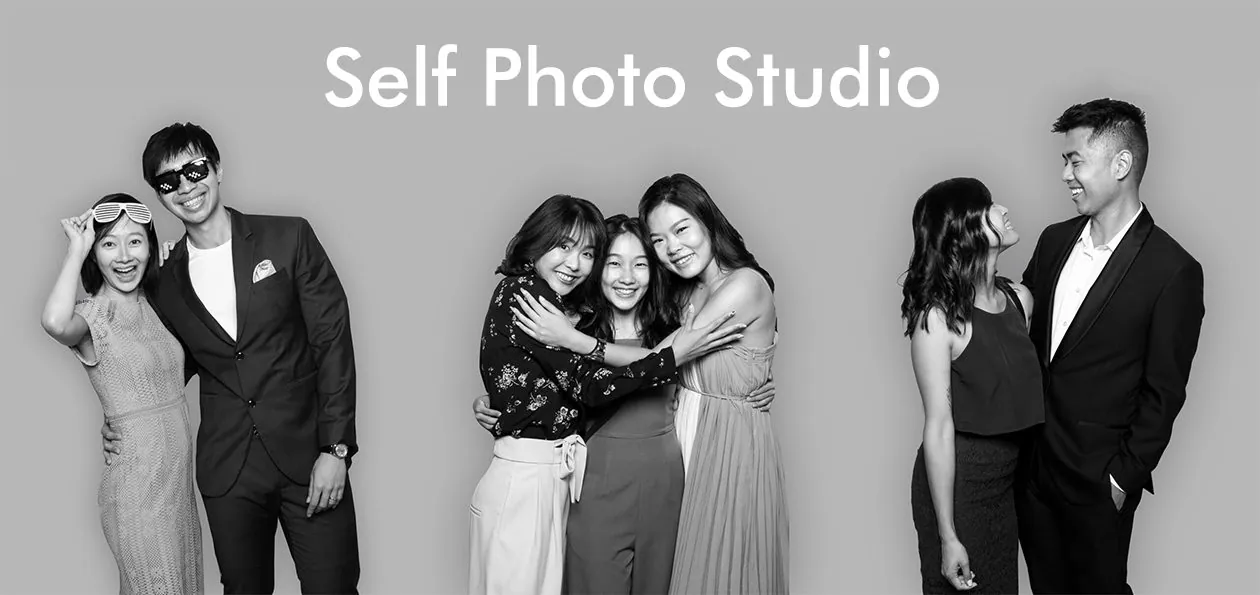 No photographer, no problem. This Korean self-photo studio trend has been all the rage in Singapore, and it's easy to see why… It's such a fun way to capture your photos, your way! Gather your friends, family, or your lover together and snap away.
Looking to add a dash of Korean-style flair to your photos with themed props and decor? You're in luck! At Cheese Effects, we can customize a wide range of themes & props for your self-photo studio in Singapore.
Benefits of Renting Our Self Photo Studio
1. Creative Freedom
Renting a self-photo studio provides you with the freedom to express yourself creatively. You're in control of the backdrop, lighting, and props, allowing you to craft the perfect atmosphere for your photos.
2. Korean Self-Photo Studio Vibes
Our studio is designed to transport you into a Korean-style photo experience. The aesthetics, props, and ambience create an authentic Korean vibe, making your photos truly unique.
3. Privacy and Comfort
Enjoy a private and comfortable space for your photoshoot. No need to worry about curious onlookers or unpredictable weather conditions. Our self-photo studio offers a controlled and relaxed environment.
4. Self-Studio Photo Booth Singapore
Our photo booths are equipped with top-quality photography equipment. You can be confident that your photos will be stunning, even if you're not a professional photographer.
5. Versatile Uses
Whether you're capturing personal memories, updating your social media profiles, or creating professional portraits, a self-photo studio can cater to various photography needs.
6. Instant Printing and Sharing
Capture your moments and have the option for instant printing. Share physical copies with friends or family and post digital versions on your favorite social media platforms.
7. Convenience and Affordability
Renting a self-photo studio is a convenient and cost-effective option compared to arranging an outdoor shoot or hiring a photographer. It gives you complete control over your photoshoot without breaking the bank.
8. Memorable Experiences
Creating memories and sharing moments with loved ones in a self-photo studio is not just about the photos; it's about the experience. It's an opportunity to have fun, bond, and make lasting memories.
Choosing to rent a self-photo studio in Singapore offers you endless possibilities for creativity and personal expression. At Cheese Effects, we're dedicated to ensuring that your experience is exceptional for you and your guests. Contact us today to book your session and discover the magic of self-expression through photography.
How Does Self-Photo Studio Photography Work?
Curious about how self-photo studio photography operates? At Cheese Effects, we've simplified the process to ensure a seamless and enjoyable experience. Here's a step-by-step breakdown:
Step 1: Booking Your Session
Begin by booking your session. You can conveniently do this through our website or by contacting us directly. Select your preferred date and time, and we'll have everything ready for you.
Step 2: Arriving at the Studio
On the day of your session, arrive at our studio – ideally, a bit earlier. Our friendly staff will be there to welcome you and provide any assistance you may need. We'll ensure that the photography studio is set up to your specifications, including backdrop and lighting.
Step 3: Setting the Mood
Once inside the self-photo studio, take a breather! Get up close and personal with the equipment and props available. Whether you're aiming for a trendy, Korean-style shoot or a more niche, personalized theme, our studio is your canvas.
Step 4: Capturing the Moments
Now comes the fun part! Armed with professional-grade photography equipment, you're free to capture your moments as you envision them. Pose, experiment, and let your creativity flow. Our self-photo studio in Singapore is designed to be user-friendly, making it accessible to all levels of photographers.
Step 5: Instant Printing and Digital Access
Want to see your photos right away? Our self-photo studio offers instant printing, allowing you to take home physical copies of your favorite shots. You'll also receive digital access to all the photos, making it easy to share your memories with friends and family online.
Step 6: Post-Production
If required, we can assist with post-production services. Our editing team can enhance your photos to achieve the desired look and feel. You'll receive the final edited images promptly.
Step 7: Enjoy and Share
Now, make the most out of your amazing photos! Share your unique experience on social media, create personalized gifts, or simply keep the photos as keepsakes.
Renting a self-photo studio in Singapore with Cheese Effects is hassle-free. Regardless if you're looking for a creative outlet or you're trying to capture special, intimate moments, choose Cheese Effects for an interesting photography experience like no other.
Choose Cheese Effects Korea Self-Photo Studio in Singapore
Looking for a self-photo studio with all the fun, themed props? Cheese Effects is ready to provide our services! Whether a press day or a product launch, we are committed to excellence. Fill in the inquiries form below or here. For further information on our latest promotions, you may contact us at (65) 8401 1760 during office hours.