Traditional ID Photo Taking for Businesses
Mass resume, portfolio, and passport photo taking with digital soft copies and instant printout.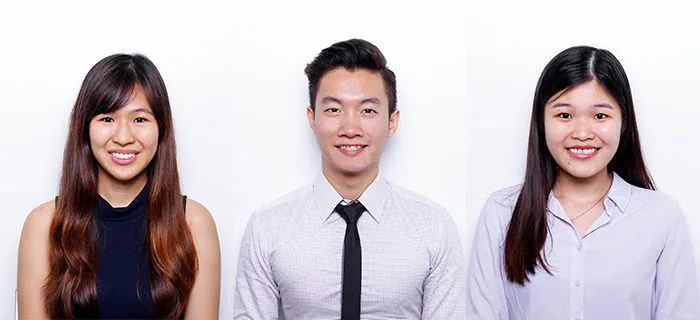 We will Come to Your Venue
Activate a photography studio (photo taking at your office/ institution) for your resume/ passport solution with our professional studio-grade equipment, DSLR, and industrial high-speed printer at your venue. Our service includes complimentary soft copies and instant print out. Hence, your guests can use the digital format for online submission.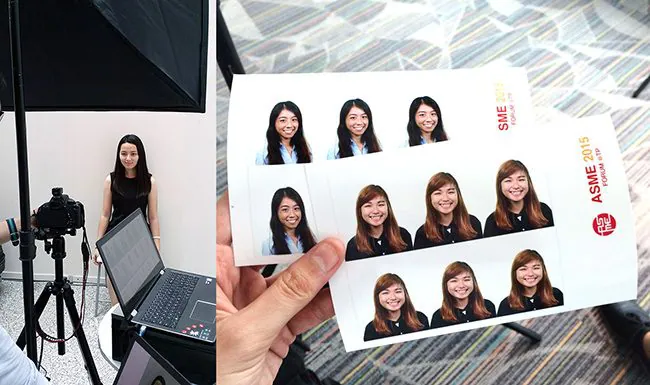 Studio Equipments are Provided
There is an experienced staff to guide the subjects. The entire process only requires less than 2 minutes per person. It starts from photo shoots (multiple re-takes) to printing. Our system runs automatically from printing and processing (digital photos). Everything is performed on-site, and you no longer have to wait for your photos.

Subjects can instantly share their digital soft copies to their emails via our on-site Sharing Kiosk. Cheese Effects also provides many add-on services, such as professional makeup and blazer rental services to accommodate roadshows.
Instant Print with Partial Mini Photos for Events
Souvenirs that capture your heart and the special moment. Contact our friendly photo booth Singapore service team today!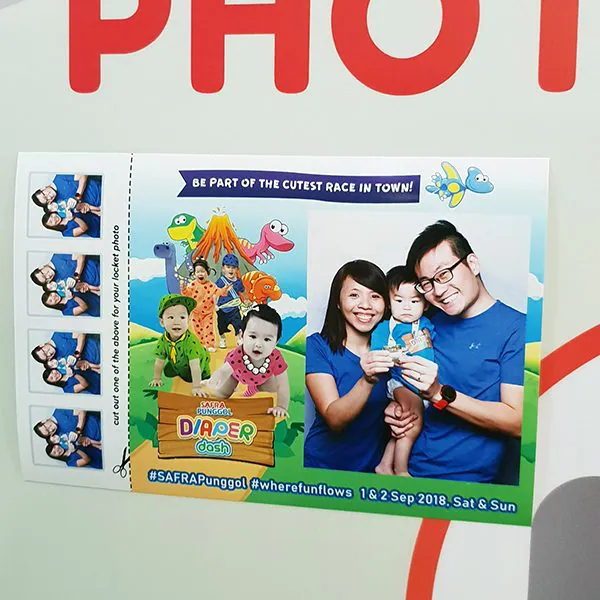 Photos are captured and developed immediately for your guests.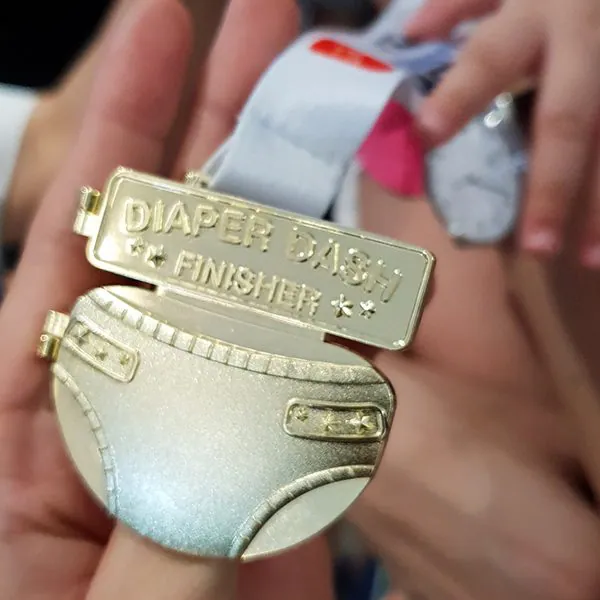 Souvenirs are distributed by us along with the photo printout after photo taking.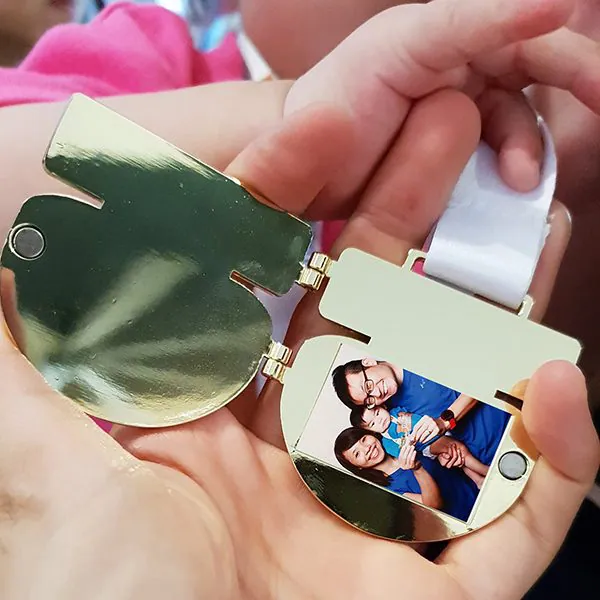 The print-out templates can be customized with cutting lines. Hence the cut-out will fit exactly into any photo slot dimension.
Case Study: Punggol SAFRA engaged our instant ID photo service for their annual Diaper Dash. Participants in the Diaper Dash competition are awarded medal locket that has a photo slot. Our photo booth staff captured the family's photo for them with instant printing. The developed print includes 4 mini and 1 large photo, where the mini photo can be cut out for the locket.

In addition, the large photo with event designs can be separated aside for guests' keeping.
Choose Cheese Effects as your ID photo provider in Singapore
If you're seeking that extra spark of fun for your event, get in touch with the good folks at Cheese Effects for your event needs! Give us a call at (65) 8401 1760 or drop us a message here to book our services today!