Kaleidoscope Video Booth
Reinventing, we have transformed a popular choice of effect into an adorable product. Kaleidoscope Booth is a new product that is only provided in Singapore Cheese Effects. The advantage of the Kaleidoscope design, there will be more opportunities to showcase brands, products, and also your great dance move. Audio (mp3) can be inserted into the video for the full experience. The system can be incorporated with many products due to the structure of the video.
How does the kaleidoscope video booth work?
1. Guests step into the booth and pose in front of the camera. See and adjust themselves with our live preview monitor.
2. Staff will demonstrate and direct them into a 3s Kaleidoscope video-taking. Optional photo-taking can be done after Kaleidoscope video-taking
3. Guests can preview and send their Kaleidoscope video immediately using our secondary touchscreen monitor.
Print can be in Kaleidoscope format!
When opting for the print function, the photo can be printed in this unique kaleidoscope format. Please note that the guests will need to pose during the photo-taking, this will get them ready and looking good. We do not extract a frame from the kaleidoscope video for printing.
So how fast would the booth takes to generate kaleidoscope effect print & video? Similarly to standard photo booth capture, the digital image is generated immediately for printing. While the video requires roughly >10s to process before sharing. Both video and print functions operates within the same machine (not by parts), so guests can self-help without staff manning.
Kaleidoscope Photo Booth #CartierFerrisWheel
Activation at Singapore ION shopping mall
Project – A giant Ferris Wheel inbuilt with our Kaleidoscope boomerang and print machine! The Ferris wheel activation lasted for 2 months and was one of the highlights of the opening of the Cartier outlet at ION Mall. Some of the unique features of this kaleidoscope project are the overhead camera capture, a 10-meter distance away email sharing station (to separate photo-taking & email sharing crowd), and non-stop continuous printing service.

The team was given 3 weeks of preparation to overcome the above challenges and worked closely with the Ferris Wheel's builder for our booth system installation. The Ferris Wheel also comes with cloud live paper tracking so we can ensure sufficient paper prints throughout the activation. In view of the outdoor placement, electronic devices went through weatherproofing by us to prevent system damage during the rainy season.

Check out the scene videos below!
Ready in seconds!
Although kaleidoscope effects are straightforward and achievable effects by using an external editing program. It's a type of effect that requires a lot of work to be done by the program, often taking too long to produce a single video (manipulating high-resolution videos).

At Cheese Effects, our booth starts processing the videos during capturing instead of after capturing. This way we can send your kaleidoscope video in seconds and spend more time taking more videos.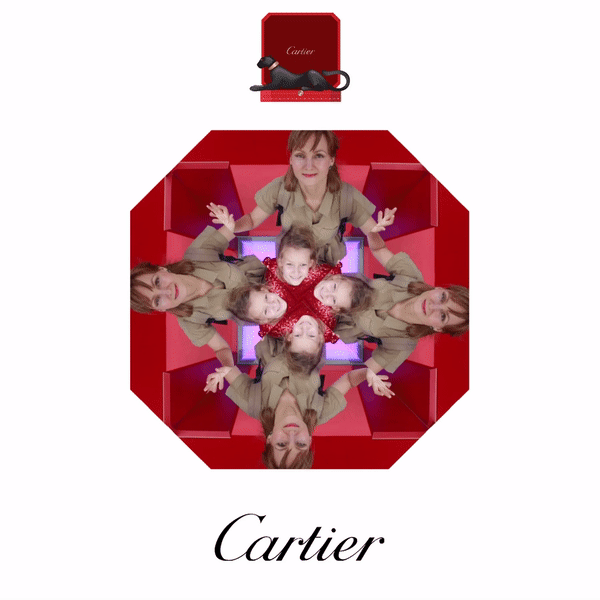 Participants of the Cartier Ferris Wheel will be able to receive the printout of the photo immediately. At the same time, they are also able to send the above kaleidoscope boomerang video and digital photos via email. Cheese Effects is able to monitor the daily output and crowd to assist clients with manpower allocation.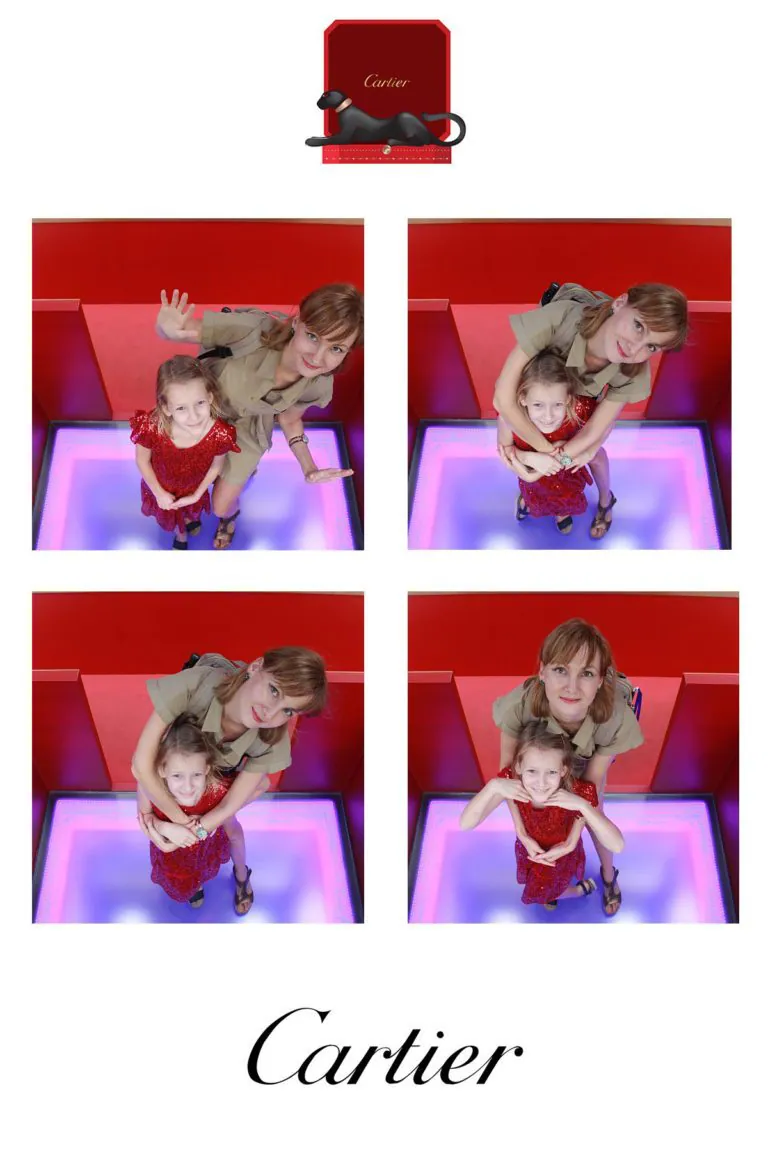 Kaleidoscope Video Booth (music)
Kaleidoscope aka the magic tube effect has been around for many of our childhood. Cheese Effects provides this popular, addictive effect into a high quality brand-able video-booth. The adorable multiply effect and the special circular shaped required may offers many new ways to showcase your product. Such as snow globe, bottle cap and watch face.
Choose Cheese Effects as your Kaleidoscope Provider in Singapore
Looking for that magic tube video effect? Cheese Effects are ready to provide these!

If you're seeking that extra spark of fun for your event, get in touch with the good folks at Cheese Effects! Fill in the inquiries form below or here. For further inquiries on your event or our latest promotions, you may call us at (65) 8401 1760 during office hours.