Green Screen Photo Booth In Singapore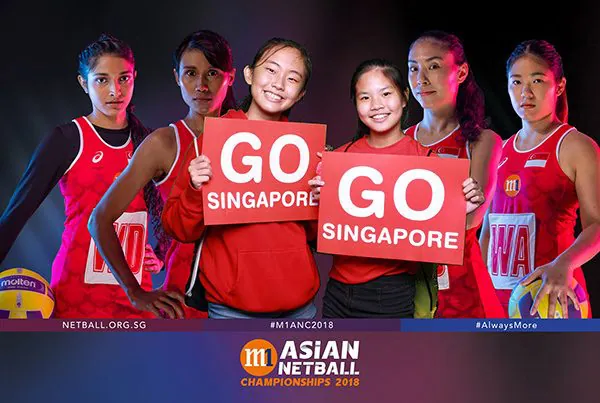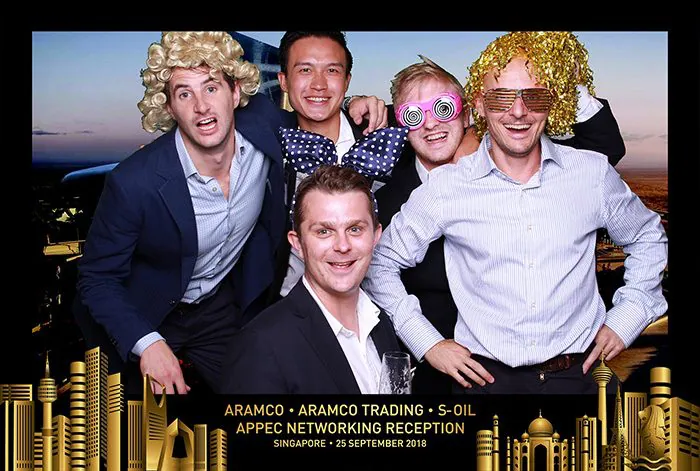 Picture this: Your company's Dinner and Dance transported to the iconic Great Wall of China or even a whimsical visit to Mars with Elon Musk. What might have seemed like far-fetched dreams are now within reach, thanks to the incredible green screen technology offered by Cheese Effects. Our Green Screen Photo Booth is not just a photo booth; it's a gateway to a world of limitless possibilities.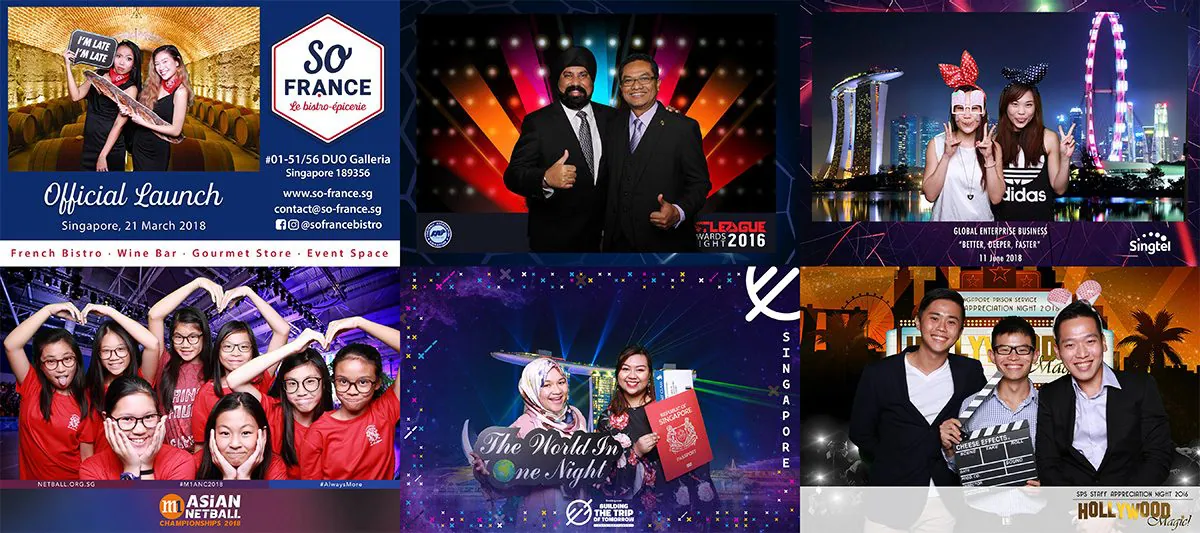 Your pictures come to life at photo booths equipped with our Chroma-Key services available for your events in Singapore. By using chroma-key software, you will get an instant preview of yourself on our live monitors.
The Wonders of Green Screen Booth Technology
Planning a corporate event, wedding, or a themed party in Singapore? Our Green Screen Photo Booth rental service is the key to unlocking a world of creative possibilities. With our easy-to-use technology, you can transport your guests to any backdrop you desire, creating a memorable experience that they'll cherish.
At Cheese Effects, we understand that every event is unique, and we're here to make it exceptional. Our Green Screen Photo Booth is designed to add an element of wonder and excitement, ensuring that your guests have an unforgettable experience.
Ready to explore the wonders of advanced & immersive photo booth tech? Discover the magic at CheeseEffects.sg and learn how you can transform your event with our green screen technology. For inquiries and bookings, contact us today, and let your imagination run wild!
How Does Our Green Screen Photo Booth Work?
Ever wondered how we transform ordinary events into extraordinary experiences with our Green Screen Photo Booths? It's all about the magic of green screen technology and a touch of creativity. Let's take a peek behind the curtain and discover how our Green Screen Photo Booths work their enchantment:
1. Step in the booth
Our booth is equipped with a professional-grade green screen backdrop, carefully lit to ensure the perfect chroma key effect. This backdrop serves as a blank canvas, ready to transport you to any location or scene you desire.
2. Strike a Pose, Be Creative
With the green screen as your backdrop, the possibilities are endless. You and your guests can strike a pose, showcase your creativity, and let your imagination run wild. Whether you're dreaming of a tropical beach, a bustling cityscape, or a whimsical fantasy world, our green screen technology can bring it to life.
3. Real-Time Magic with Instant Preview
After capturing your moment against the green screen, you'll be amazed by the real-time magic that unfolds. Our technology seamlessly replaces the green screen with your chosen background, instantly creating a stunning composite image. You can preview your photo right there and then, ensuring it's picture-perfect before printing or sharing.
4. Compatible with Other Booth Options
Our Green Screen Photo Booths are designed to be versatile. They can be integrated with our other booth options, including GIF, standard, and video booths. This means you can choose the format that best suits your event, whether it's animated GIFs, traditional photo prints, or captivating videos against captivating backgrounds.
Live Preview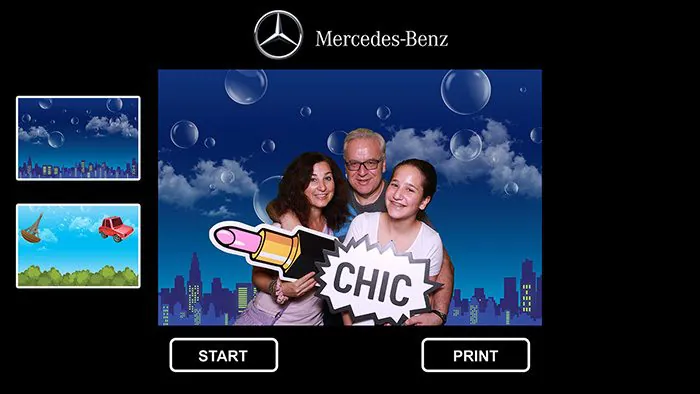 Spoilt by the many options? We can remotely switch the background with our wireless controller.
Guests can see themselves on the live monitor and take their pick.
Immediate Printing Options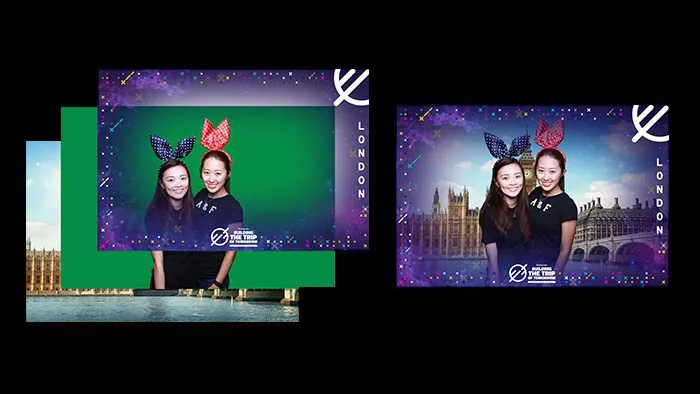 The picture is taken and voila! 3 layers are combined to make up the final product: green screen background, subject photo, and additional branding overlay.
The processing of these layers is almost immediate (3 seconds) but may vary if hi-resolution digital photos are requested.
Why Choose Our Cool Green Screen Photo Booths
Limitless Creativity, Memorable Moments
The true beauty of our Green Screen Photo Booths lies in their ability to turn ordinary moments into extraordinary memories. Whether it's a corporate event, wedding, or a themed party, our green screen technology adds an element of wonder and excitement that your guests will cherish.
It is also compatible with other booth options that we offer as part of our wide range of services. The beauty of our green screen technology is its versatility. It seamlessly integrates with our other booth options, including GIF, standard, and video booths.
Perks of our Cool Green Screen Photo Booths: Our Customization Powers
Multiple Background Selection
Visit old memories with new technology!
Innova Junior College's homecoming green screen photo booth used 5 different digital backgrounds that made it seem like they were back at their school compound. Graduands and alumni at the school open house were excited by the nostalgic backgrounds, which brought back memories of their time as a student.

The booth was set up in the school hall with low and uneven lighting. From our years of experience, we understand that there are environmental variables that may affect the quality of the pictures. These challenges can be easily overcome with our expertise, as we provide studio lights to produce impeccable, quality pictures.

Looking for a backdrop personal to you? The digital backgrounds of the school compound were taken by a teacher, with a smartphone camera. With smartphone cameras now able to produce vibrant and clear images, digital backgrounds can be created in abundance.
Different Backgrounds in Photo-Taking Sequence
With Cheese Effects, you can get the most out of your choice of digital backgrounds.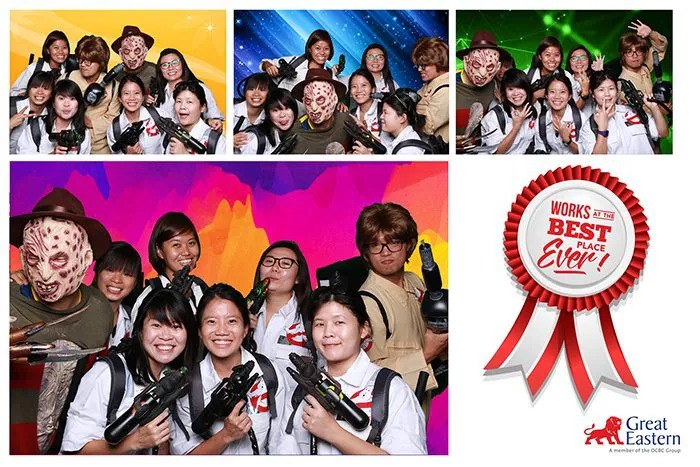 Instead of having a single background for all 4 shot sequences, we can tag different backgrounds for each of the 4 shots.

For example, Background #1 for Shot #1 and Background #2 for Shot #2, and so forth. The final print will thus contain 4 shots, each with its own unique digital background.

Having a fixed background sequence will not only reduce the time spent at the booth but can also be used as a mode of storytelling. One can't help but ignite their creativity and play along with the 4, transcendental backgrounds
Greenscreen Kiosk Installation for Roadshows
The booth interface can be designed to be self-operated and equipped to display user-friendly instructions when the green screen photo booth is activated. Below are some of the events where we have set up these ingenious kiosks:
Tiong Bahru Plaza Travel Fair Roadshow
The 1.8m (H) x 3m (L) kiosk was branded with promotional material customized onto a sticker on one side and a chroma-key green screen photo booth interface on the other.

Shoppers' with valid receipts participated in the photo-taking and could print and email the photos to themselves.
Marina Bay Sands Glashütte Original Exhibition
The Glashutte Original photo booth was installed with self-help functions in mind. Marina Bay Sands guests could access the exhibition to understand the brand more and kept themselves entertained throughout the event at our kiosk.

Similar to all our green screen activation, guests chose their preferred digital backdrop on the touchscreen and saw themselves posing before the selected backdrop in real-time. With Cheese Effects, you can get the most out of your choice of digital backgrounds.
Choose Cheese Effects as Your Green Screen Photo Booth Provider in Singapore
At Cheese Effects, we offer seamless Green Screen Photo Booth services that can be customized to suit your event's needs.
Our booths are equipped with top-of-the-line technology to ensure stunning pictures that capture the essence of creativity.
If you're seeking that extra spark of fun for your event, get in touch with the good folks at Cheese Effects! Contact us today for your event or our latest promotions. You may also call us at 8401 1760 during office hours.
Don't miss the chance to make your event truly unforgettable; book the ultimate photo booth experience in Singapore.