Animated GIF Photo Booth Rental in Singapore
In 2015, Cheese Effects introduced the first animated GIF photo boothfor rental in Singapore, for Pedder On Scotts' grand opening. Also known as Graphics Interchange Format (pocket slideshow), it is extremely popular on Instagram and Facebook due to its ability to feature an event in motion.
What is better than seeing yourself, products, and events in action? With its signature high-quality images and custom music input, Cheese Effects' GIF photo booths available for rental, open up new ideas for social media campaign marketers by bringing out the best in products and events in Singapore.
Upgrade your GIF Photo Kiosk into an MP4 Booth for Rental in Singapore
Set the mood and personalise your pocket-sized slideshow with complimentary music input.
When you book our GIF photo booth rental services in Singapore, an Mp4 booth upgrade is available at no extra cost! Play the videos below and feel the beat of our MP4 Booth!
Animated GIF Kiosk (With Music)
Amazed by our high-quality videos and superb studio lighting? We can convert the Graphics Interchange Format into HQ videos for you! Because, why not? We understand the appeal of converting these graphics into a video format for easy posting on social media platforms.
Dual-Touch Screen Monitors
Due to the increasing demands and popularity of GIF kiosks, we designed and constructed a brand-new booth interface in 2017 – Singapore's first compact kiosk with in-built dual-touch screen monitors (for photo-taking and social sharing separation).
It was designed to maximize photo-taking and GIF sharing experience for your guests.
360° Advertising Booth Skin
Brand-able booths for roadshows and product launches are available upon request. We can also customise them to generate data reports from surveys and emails to aid in the contest winner selection process.Measuring 60cm x 40cm, the booth can be placed in areas with limited space without exposing any unsightly wiring or machinery.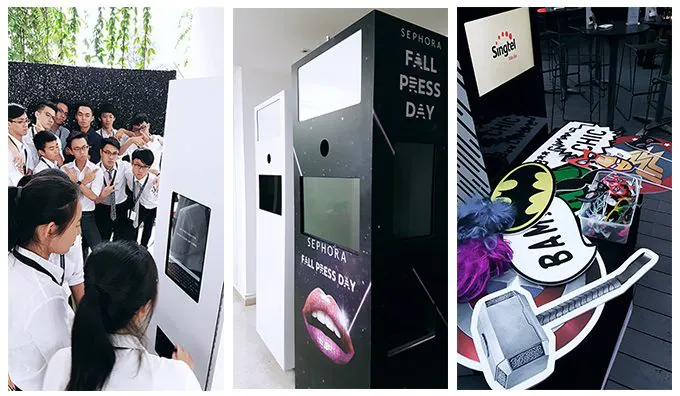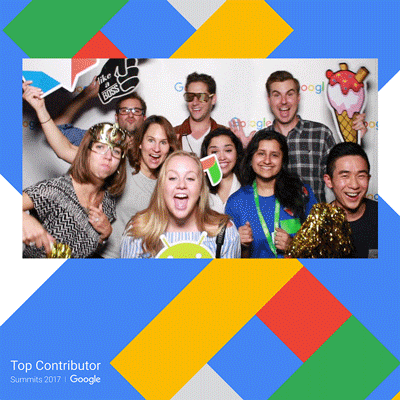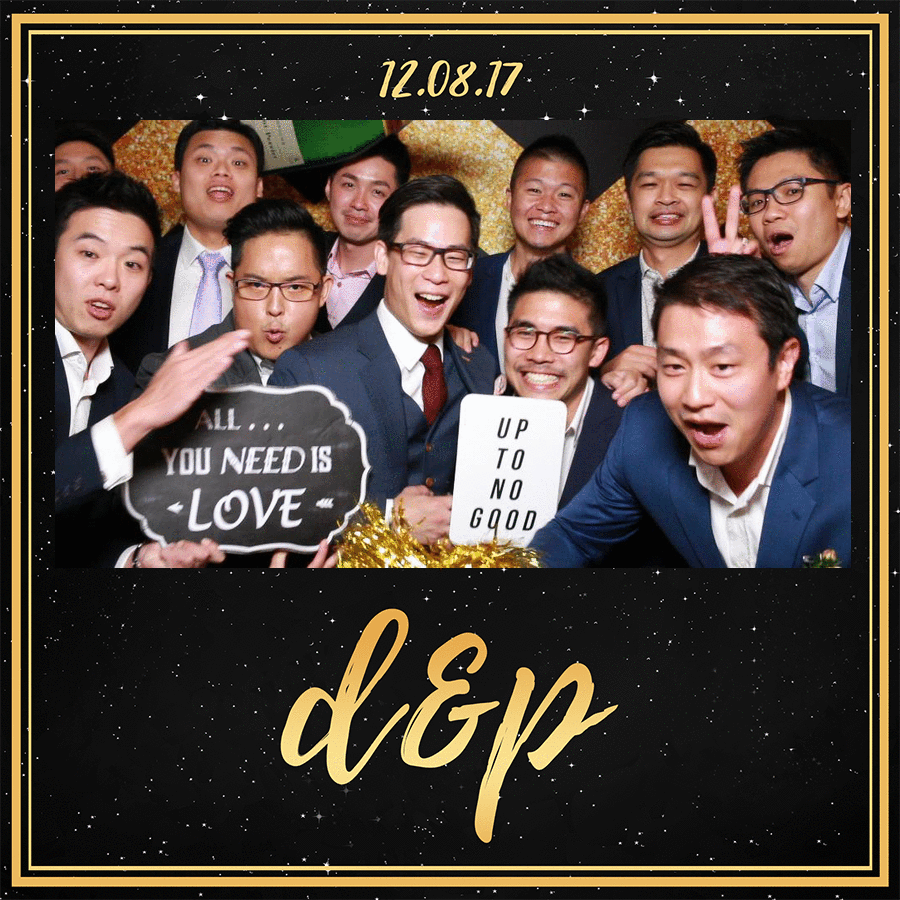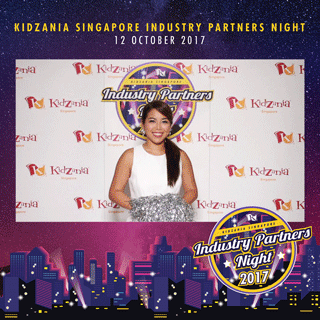 Animated Greenscreen GIF
GIFs can be produced with dramatic backgrounds using a Hollywood style green screen backdrop.

Looking to double the fun? No worries, Cheese Effects offers you the perfect solution with our GIF and green screen background. Green screen replacement is instantly generated, and multiple digital backgrounds can be selected from our live-preview monitor.
Equipped with multiple backdrops and automatic green screen cancelling software for live preview, guests can create GIFs with any background scene. Get ready to walk through a forest or perform an original space dance, 36,000 km above the earth!
Choose Cheese Effects for your GIF Photo Booth Rental in Singapore
From GIFs to video booths, and everything in between, Cheese Effects will cater to your photography needs.Give us a call at (65) 8401 1760 or drop us a message here to book our services today!