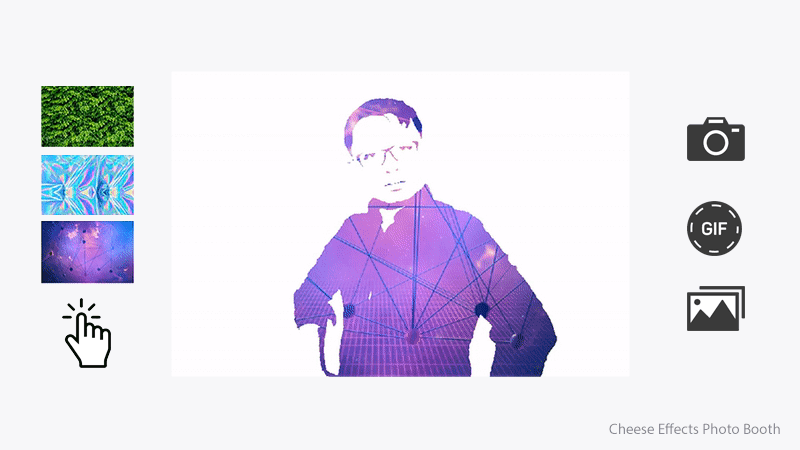 Double exposure photography is the superimposition of two exposures to create a single image, and double exposure has a corresponding meaning in respect of two images. The exposure values may or may not be identical to each other. Surreal double exposure effect in Cheese Effects, we include an authentic multiple technique technique of using guests photo and pre-determined fixed background, where two photographs are automatically blend two images together using smart professionally editing technology.
Unlike standard photo booth, double exposure photo booth does not require large backdrop or working area.
In the past, double exposure work are usually done by a designer situated onsite. The above proposed system is suitable for event with limited space and automation for immediate preview of final product photo. Creative and marketing partners are able to have multiple background for the guests to choose from.
[tg_divider style="normal"]
How Double Exposure Photo Booth Works?
[one_third]Guests enter the photo booth enclosure for a portrait shoot.[/one_third] [one_third]Our assistant will guide and count down to photo capture. Studio flash and lighting will be adjusted to ensure best result.[/one_third] [one_third_last]Guests can preview/ email their unique double exposure photo and print out their photos for keeping.[/one_third_last]