Brand your Photo Booth kiosk
Advertising your product or message on our booth can build a strong connection between your brand and facilitate a growing awareness from afar.

Branding the photo booth kiosk makes the event more meaningful. A newly branded fixture can also entice younger audiences to promote your event through social media videos such as Instagram stories and Tiktok reels.

Attract crowd from far with customized booth skin. Kiosk with photo printout, Animated GIF, customized welcome screen, email content & data collection.
Photobooth Kiosk 1
The first brandable booth (the year 2016) is built to fit into your tight exhibition ground.
Hidden wires and concealed equipment branding.
Detachable lighting head. For aesthetic reasons, the studio flash is a piece of equipment that can be removed.

~Dimension of 1.8m(h) x 0.6m(w) x 0.4m(d)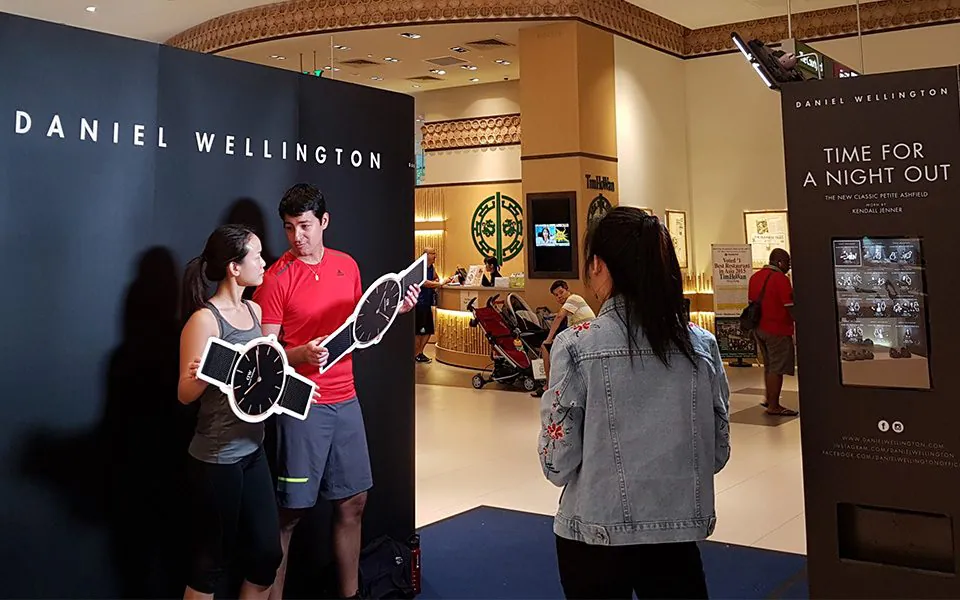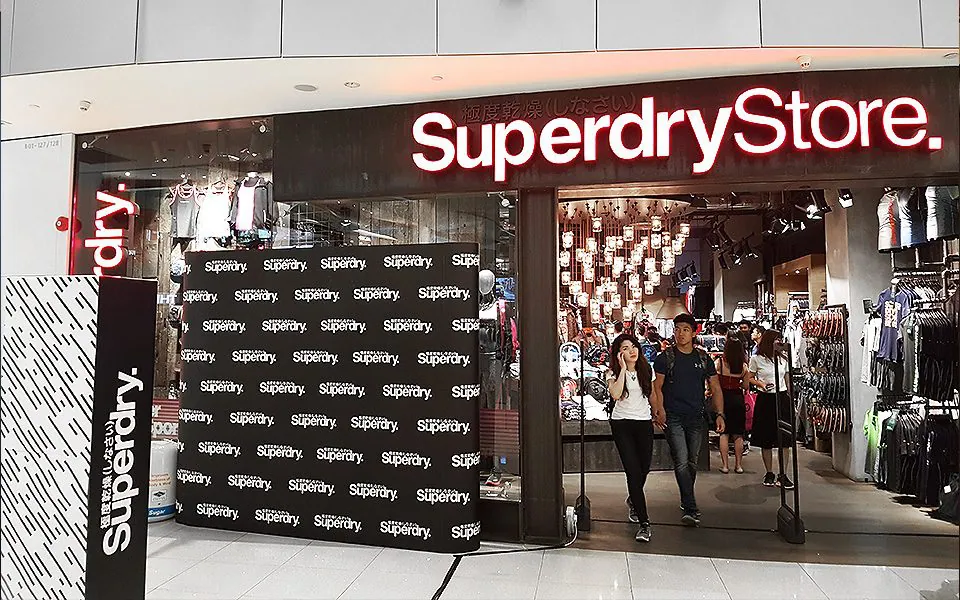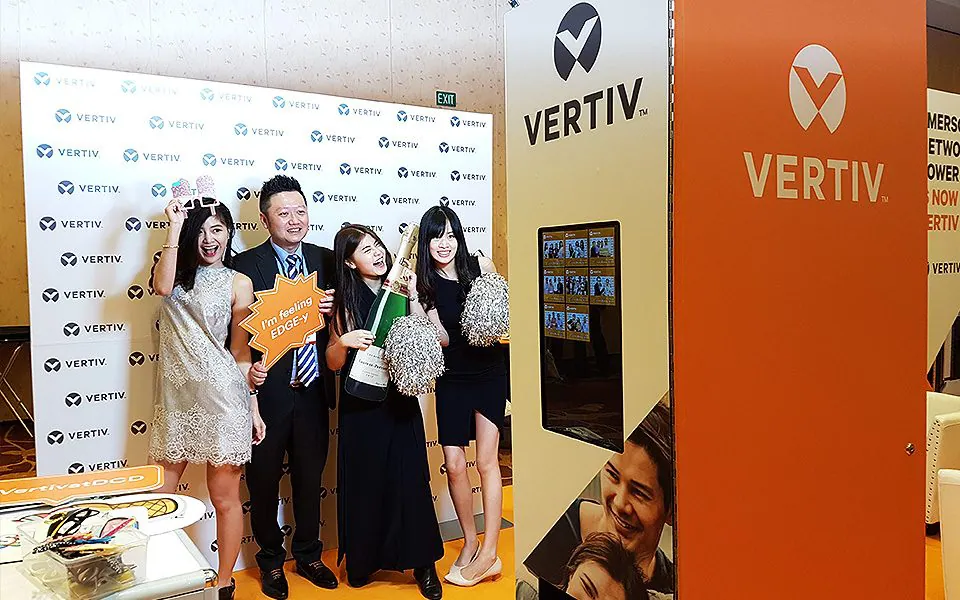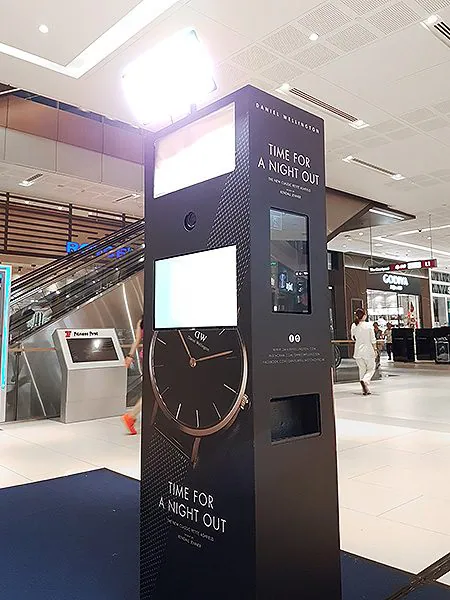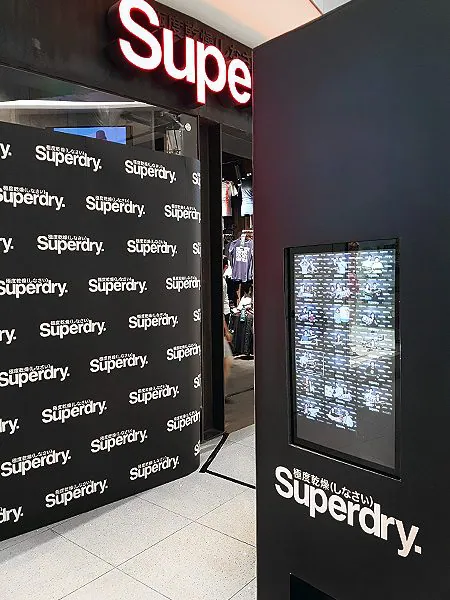 Photobooth Kiosk 2
Our latest slick and slim booth (the year 2022) is built to fit into your tight exhibition ground.
Built-in ring led light and mountable two printers for large-scale events with heavy-duty printing.
Hidden wires and concealed equipment branding.
Detachable lighting head. For aesthetic reasons, the studio flash is a piece of equipment that can be removed.

~Dimension of 1.7m(h) x 0.6m(w) x 0.34m(d)
Photobooth Enclosure
This full-covered enclosure is built to ensure privacy and a small element of surprise for your guests.

~Dimension of 2m(h) x 2m(w) x 1.8m(d)
360 Slow-mo Spinner Platform
A round branded standing platform for brand awareness.

~Dimension of 80cm x 80cm Diameter