Cursive LOVE Lights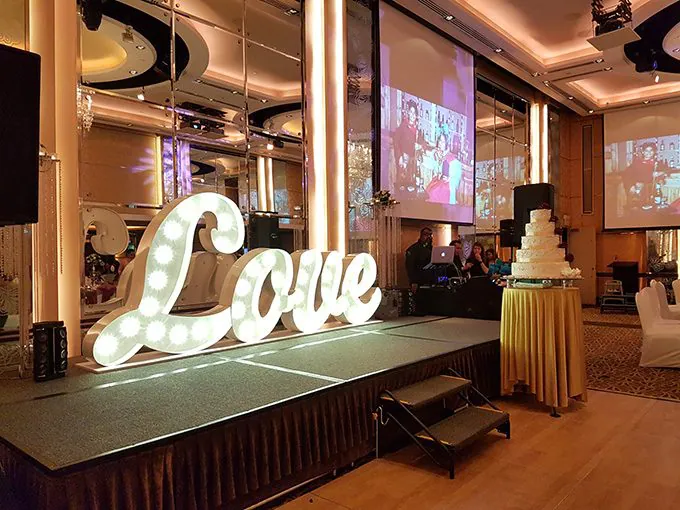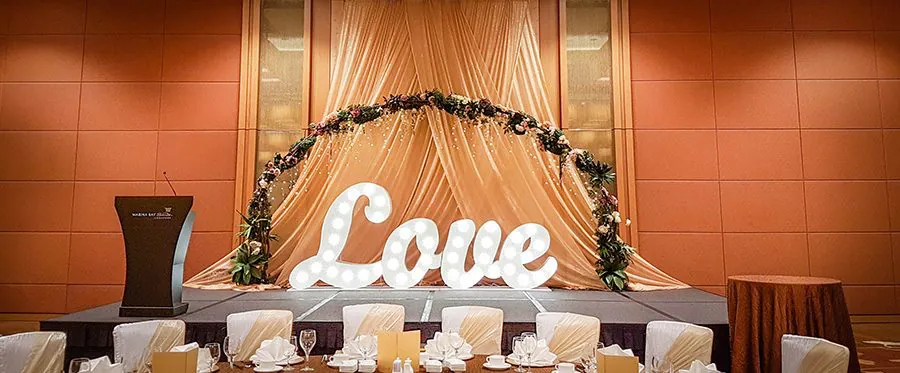 Wedding prop rentals of our signature Cursive LOVE light-up letter add character to your wedding event.

Marquee Light – LOVE will mesmerize your guests to the stage activity be it cake-cutting, speech, or yam-seng! Express LOVE with your wedding photographs and explore interesting angles that will last a lifetime.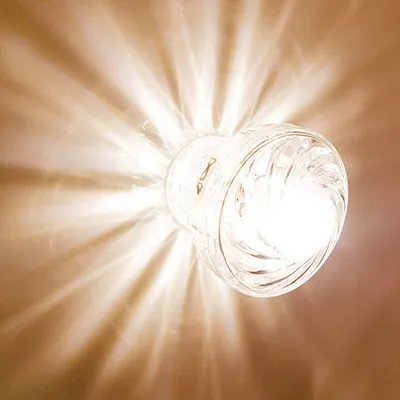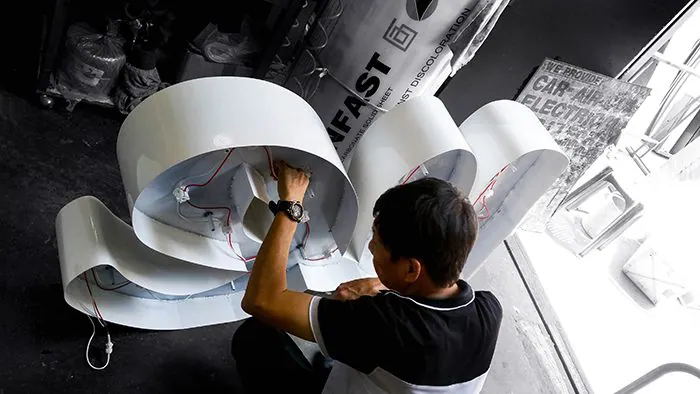 What makes our Cursive LOVE exclusive?
Huge Dimension

Dimension of 1.5m (H) x 3.5m (W)


Our gigantic Marquee Lights – LOVE is built to support the huge main ballroom visually.

Special Starry-Light Bulbs
Our starry light bulbs are home-designed and imported from the USA.
Its unique feature offers a marquee effect over the standard continuous glare.
Currently, we are the only provider that offers these specially created lighting effects.
Upon engagement, 3 replacements will also be provided to support any consumed light bulbs.


In-house Support and Maintenance

Our Marquee Light LOVE is supported locally by our experienced craftsman with 30 years years of signage production for our commercial clients.